Say "goodnight" to snoring and sleep apnea
Your better night's sleep starts here. Take our sleep quiz to find out if you're at risk for snoring and sleep apnea or book a free discovery call to learn more!
It's more than "just snoring." Living with snoring or sleep apnea can have a huge impact on nearly every aspect of your life. Your health, energy, and even relationships can all suffer.

Your better night's sleep starts here. We offer simple, at-home testing and a variety of effective sleep apnea and snoring solutions to get your sleep and your health back on track.
Are snoring and sleep apnea the same thing?
Snoring is a common symptom of sleep apnea, but they are not one and the same.
Snoring occurs when our neck muscle relax during sleep, causing the throat to partially close. The narrow airway causes the vibration sound known as snoring.
Sleep apnea, on the other hand, comes in several forms but the most common is obstructive sleep apnea (OSA). OSA occurs when there is a blockage in your upper airway during sleep, causing shallow breaths or pauses in your breathing. These pauses are called "apneas" and they prevent air from getting to your lungs, which reduces the oxygen to your body. It's this lack of oxygen that causes many of the symptoms of sleep apnea, including morning headaches and high blood pressure.
Normal breathing
Unobstructed airway
Snoring
Partial obstruction of airway
Sleep apnea
Complete obstruction of airway
What are the symptoms of sleep apnea?
Snoring is a common symptom, but there are others. If you have any of the following symptoms, it could be sleep apnea.
What are the health risks?
Left untreated, snoring or sleep apnea increases your risk of several serious health conditions. 
The good news? Treatment can significantly lower your risk (and it's very treatable)!
2.5x
more likely to develop
1.8x
more likely to develop
2.2x
more likely to develop
2.2x
more likely to develop
3.7x
more likely to develop
2.5x
more likely to develop
Are you at risk for sleep apnea?
Take our two-minute quiz to find out!
How is snoring and sleep apnea diagnosed?
Through a sleep study.
A sleep study—also referred to as a "sleep test"—is a test that tracks your sleep, breathing, and nighttime habits to properly diagnose sleep disorders like obstructive sleep apnea and snoring.
There are a few different types of sleep studies—some are done in a lab, some are done at home. Your sleep study with Careica Health will be done at-home, from the comfort of your own bed!
Your doctor may refer you to Careica Health for a sleep study, or you can book it yourself online.
Better sleep in just three easy steps
As easy as counting sheep. 1
… 2
… 3
…
Discovery call
Book a free discovery call to learn more and get started.
Sleep study
Schedule your at-home sleep study to find out if you have sleep apnea. You can pick it up or have it delivered right to your door.
Start treatment
Review the results of your sleep study with our specialists and find the right treatment for you.
Effective sleep apnea and snoring solutions
You have options. We have flexible treatment solutions to fit your needs and lifestyle.
CPAP Therapy
Oral appliance therapy
eXciteOSA
Dietitian services for sleep
Insurance can be confusing—we make it easy. We help navigate the entire insurance process, from determining your eligibility to submitting the claim. Not sure if you have coverage? Give us a call and we can help determine if you're covered!
Better sleep, better life
Treating your sleep apnea is life changing. Wake up to better sleep and a better life.
Mood
Quality sleep improves mood
Libido
More energy for everything
Memory
Better sleep = better memory
Alertness
Less tired throughout the day
Snore free
Snoring is hard on your health (and your bed partner)
What our clients are saying
We sleep better knowing you're sleeping and breathing better.
Amazing staff! Friendly, accommodating, compassionate, and genuinely interested in improving their patient's quality of life. 10/10 would, and WILL refer anyone I know with concerns about sleep apnea to Careica Health!   

Professional, helpful and friendly staff. 
The CPAP equipment has made a world of difference in my sleep and daily life.  
I have not been to ANY medical clinic of any kind, where I felt as important, and that my health was as important, as here. Highly recommend!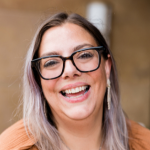 The service and the knowledge of the staff here is exceptional. From the first phone call through to the technician is exceptional, friendly, helpful and caring. I would not go anywhere else!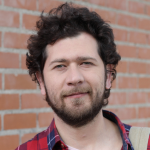 Exceptionally knowledgeable and caring therapists and staff. I highly recommend Careica Health for your respiratory care. They definitely go above and beyond for their clients.
Careica is the best! I am now sleeping and getting oxygen throughout the night! Get checked even if you think you're sleeping well!
My experience with Randy and Careica Health was (and still is) nothing short of amazing. Easily, the best and most thorough healthcare service I have received in my adult life.
For the first time in over 20 years, I've been able to sleep through the night! Unbelievable results, thank you Careica.
Highly recommend Careica Health. Everyone I've dealt with has been professional, knowledgeable and extremely helpful.
Great experience with Careica Health. Every step of this process was extremely organized and efficiently run. Health professionals at their best I have to say! Thank you for your kindness.
My experience at Careica Health was great. The staff are very professional and knowledgeable. They listen to your concerns and genuinely care to help you in a way that goes beyond just providing a service. Keep it up!
End snoring and sleep apnea for good
Wake up to better sleep and a better life. Get started by taking our sleep quiz or book a free discovery call to learn more! Or ready to get tested? Book your at-home sleep study today!